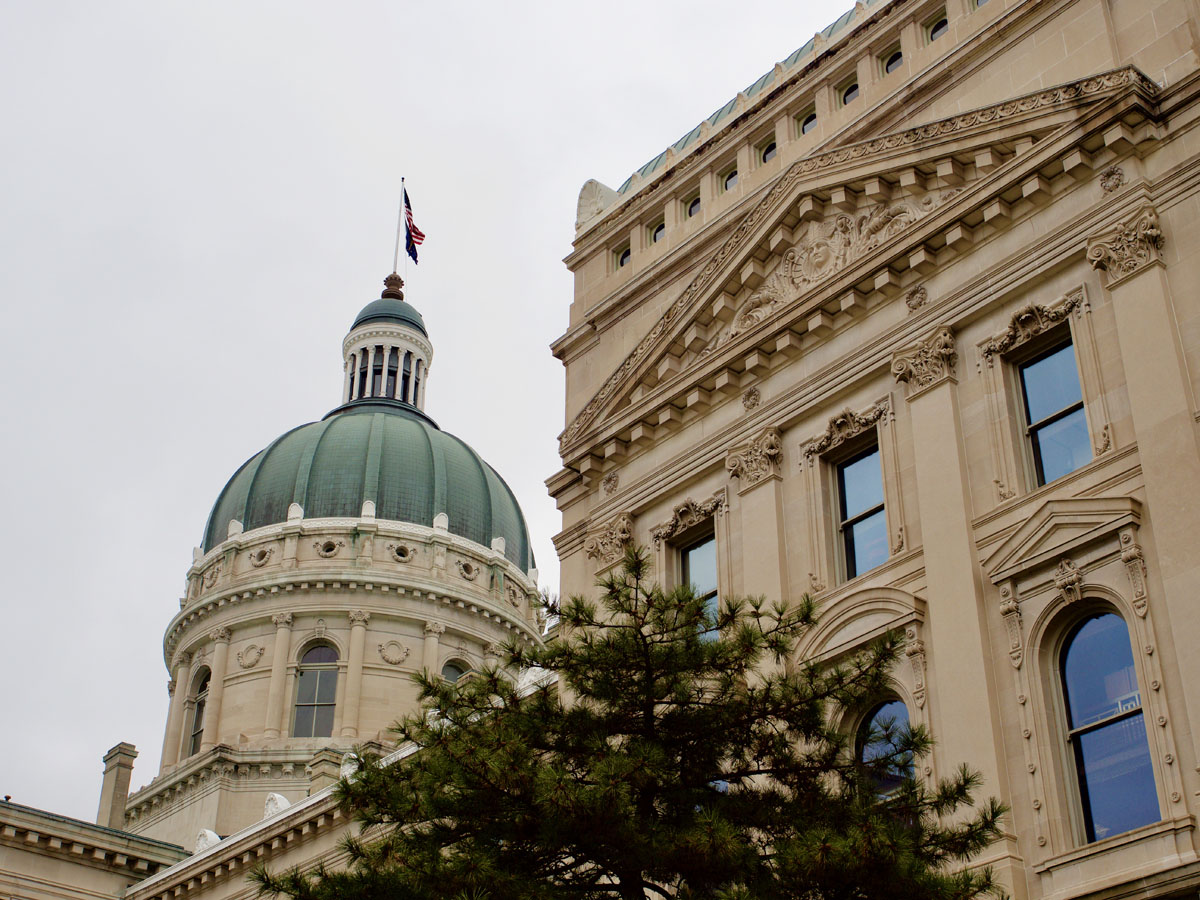 Task Force Recommends Crackdown on Bad Landlords, More Funding to Ease Housing Problems – Indianapolis Business Journal
The nonprofit media network States Newsroom has announced plans to expand into Indiana.
An interim study committee examining solutions to Indiana's housing crisis on Thursday approved a long list of recommendations for future legislation, including state funding for housing-related infrastructure and a vague commitment to keep responsible for negligent landlords who sell "unsanitary" housing.
There are 16 preliminary ideas on the draft list. But despite their broad strokes and wide range, all have the same goal: to boost housing in Indiana, said Housing Working Group Co-Chair representing Doug Miller, R-Elkhart.
"This, in no way, shape or form should be the absolute definitive. We had to take a view from 10,000 feet and decide, all the issues that were presented [at] the working group, what can move the needle? Miller asked.
The state could intervene
Chief among those solutions — and the bill most likely to hit the Statehouse in January, according to Miller — is funding for state infrastructure, through a revolving loan fund or grants. Representatives of builders, buyers and municipal governments have repeatedly highlighted the financial pressure posed by water-sewer connections and other necessary infrastructure. at previous meetings.
Rep. Cherrish Pryor, D-Indianapolis, said loans and grants should be targeted to Hoosiers who need the most help, while Indiana Builders Association President Paul Schwinghammer said the infrastructure support was needed statewide for a "broad spectrum" of income. ranges.
The tax force also recommended raising a 1% construction cap on residential tax increase funding districts, along with a set of financial safeguards. Representatives of local governments and builders have previously said the cap is preventing the construction of some housing projects, especially larger ones.

Sen. Fady Qaddoura, D-Indianapolis, successfully argued that the cap should be raised, not removed, and that the legislation should include some financial management restrictions. He also suggested sunset clauses for projects with bonds that don't require the default 25-year life of TIF currently in state law.
Another item on the list, tax sale reform to prevent foreign investors from grabbing and mismanaging cheap properties, garnered broad support among task force members, with some caveats.
Pryor said she wanted to make sure that nonprofits that are likely to hoard the properties have the resources to pursue their rehabilitation. State Director of Habitat for Humanity in Indiana, Gina Leckron, said her nonprofit would welcome an ownership cap or capacity assessments.
Members of the task force also argued over local zoning, permits, and inspection recommendations.
And the tenants?
An original list of 15 items lacked consideration for tenants — especially those living in poorly maintained housing — Qaddoura said. He referenced an infamous New Jersey nonprofit landlord facing utility cuts, lawsuits and ownership changes over his affordable housing in Indianapolis.
Indiana Attorney General Todd Rokita, a Republican, tried his hand at trial in 2021 but was denied by Marion County Superior Court. Rokita asked lawmakers to expand his authority to prosecute litigation against nonprofit owners, which Qaddoura has argued for.
"These buildings that we are currently having issues with, they were brand new at one point," Qaddoura said. "So the problem is that we are shooting ourselves in the foot if we just allow new developments to come in, incentivizing that, and then 10 years later tenants are living in horrible conditions. [Then] we say we have a shortage of affordable housing. I see the link.
The task force's co-chair, Sen. Linda Rogers, R-Granger, was initially reluctant. She said the task force aimed to rationalize new construction rather than existing rental housing, and the topic had not been discussed enough in committee.
Miller later clarified to the Capital Chronicle that the group's mandate includes "all of the above housing options," while other committee members acknowledged in the meeting that bad landlords had been a topic of conversation before.
"Every responsible business owner should get the support of the state of Indiana," Qaddoura said in impassioned remarks. "I don't understand the reluctance to prosecute negligent and irresponsible people who violate our laws."
The Task Force agreed to adopt general language, "Tackling Substandard Housing," as its 16th recommendation.
But Miller also said it would likely take the longest to turn into legislation.
"I think we really have to work hard to bring private sector partners into the conversation and ask tough questions like, 'What's stopping you from solving these problems? "Is there anything the government can do to help these problems that don't exist?" Miller said.
Another more complicated recommendation, he said, was one on financial literacy for potential buyers and owners.
The Indiana Capital Chronicle is an independent, nonprofit news organization that covers state government, politics and elections.