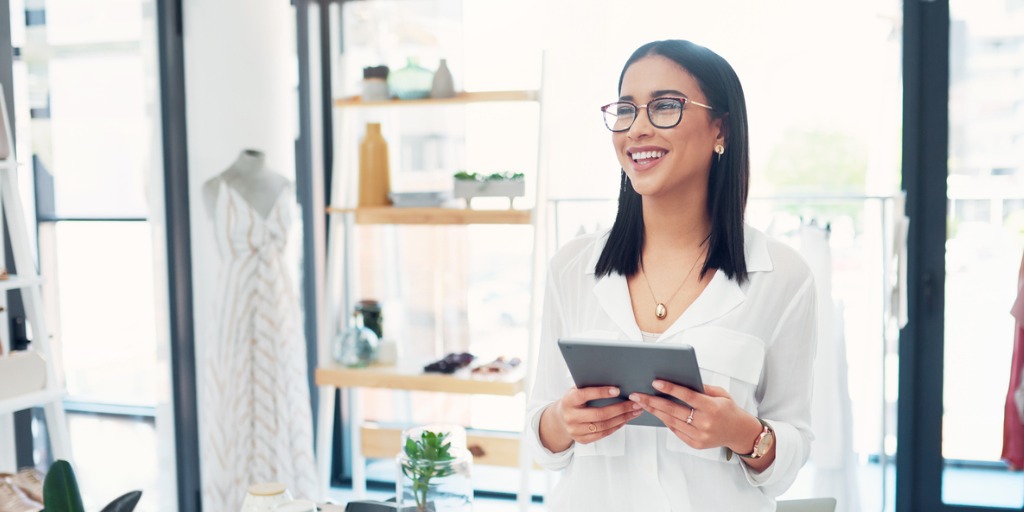 Small Business Financing Is Tough: Here's How It Gets Easier
"It was so quick and easy, I was honestly shocked," says Lolita Carrico, CEO of Forward Media & Marketing in Santa Monica CA, of her recent experience getting funding through Nav's instant funding offer. . "To my greatest surprise, we were funded the next day," she marvels.
With the introduction of Instant Funding, Nav has dramatically streamlined the ability of business owners like Lolita to access capital. Nav has partnered with Enova SMB to offer instant lines of credit to qualified customers with funds available the next business day.* Nav customers can quickly and easily compare this offer with multiple financing options to find the right financing to their business.
Growth financing
Business is booming for Carrico's marketing agency, and she needed a line of credit so she could hire staff to serve more clients.
Her past fundraising experiences had left her frustrated. "Most lenders seem to pull a bait and switch and also make you jump through hoops to get financing," she explains. But it was different. "Since it was from Nav and I trust the brand, I opened the email and decided to look at the offer. The request was quick and easy, the rate was good and it was a real line of credit.
Aimee Danchise, COO of Inklings Baby is another business owner who has recently found her business facing serious growing pains. Orders are coming in and she needs money to fulfill them. But her business doesn't fit into the traditional bank lending model, making it difficult to find the financing she needs to meet demand. It's a "chicken or egg situation," she says.
Inklings Baby, based in Randolph, New Jersey, is a predominantly female, partly LGBTQ-owned brand that creates colorful and quirky baby toys and baby novels based on imaginary friends. Customers have placed large orders, but the business needs cash to pay for inventory.
"In a product-based business, there's a long delay between paying for inventory at the factory and receiving payment from your customer, especially if the terms are net 60," she explains. "We needed funding to fill that void so we could respond to ship windows."
Aimiee took advantage of their instant financing option that Nav recently launched with Enova, one of their 50+ lending partners. "I was able to research the different finance companies and products available and easily compare the numbers to see the effect on our bottom line," she says. "When it was time to move forward, I felt confident and was extremely pleased with the clear communication and quick turnaround."
Solve the funding problem
The difficulties faced by business owners in obtaining capital are not unique. It has always been confusing, frustrating and time consuming for small business owners to obtain financing. There is uncertainty at every step of the lengthy application process and wait times, from finding the right type of loan, to choosing the right lender, to understanding what is needed to be approved.
This uncertainty prevents some business owners from even applying for a small business loan. Consider that nearly half (47%) of business owners responding to the Fed's 2021 Small Business Credit Survey did not seek financing even though they needed it.
Imagine another way. One in which the business owner has control over their information, can quickly find out what offers they are eligible for and can then confidently choose the right loan for their small business.
That's what Nav does. We've helped over 1.4 million small businesses access the best financing options available based on their real business data – the same data lenders will review to determine your qualifications. Now with an instant financing offer for qualified customers, Nav has made the process as easy and quick as possible.
Approval rates for small business loans are typically between 16-18%. By creating transparency and allowing companies to compare their eligible options before they even apply, approval rates can be significantly higher. Nav is the only platform that combines customer business data with its network of lender relationships, to provide access to instant funding, making it easier than ever for qualified small businesses to get the capital they need. need.
One-stop loan shopping
Through the partnership with Nav, Headway Capital offers lines of credit with instant approval to qualified small business owners in their Nav account.
Nav uses real business data to help business owners compare the best options among a variety of financing offers, including lines of credit, business credit cards, and term loans. Customer financing recommendations are based on lender eligibility criteria, including income, time in business, and credit. Using Nav to identify offers does not impact the business owner's credit ratings.
Nav's goal is to enable business owners to quickly and easily find financing and other solutions with confidence. "As a busy small business owner, I don't have time for multiple requests and tons of paperwork to end up getting less than I need or undesirable terms and rates" , says Carrico.
Now that she has the financing she needs, she can get back to doing what she does best: helping her business and that of her clients grow.
*Financing is subject to signing and acceptance of required line of credit agreement.
class="blarg">