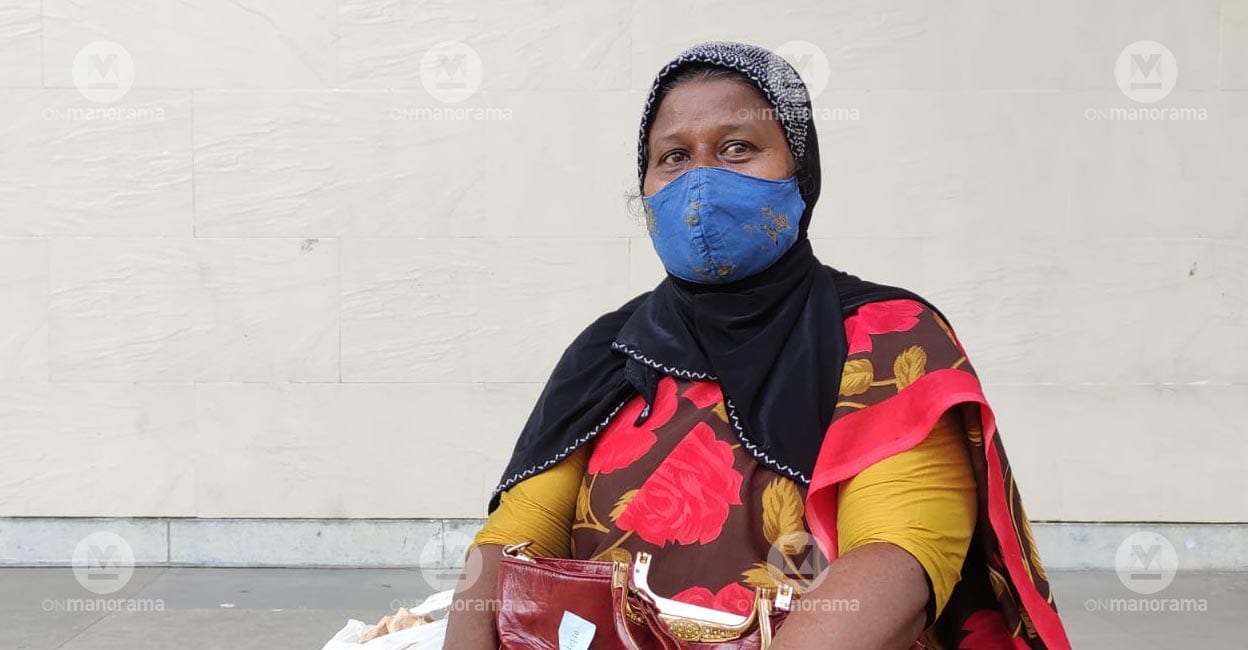 Months without money and growing debts: the life of a cleaning lady becomes tasteless | Kerala News
(Note: This is Onmanorama's special project that tracks the impact of the lockdown on people from different strata of Kerala society. Read all nine stories here.)
Suleka Khalid entered Ernakulam Pier at around 3 p.m. She was going home after a day of work. The 53-year-old, from Vypeen, is among thousands of women who work as housekeepers in and around Kochi. Every day of the week, except Sunday, she leaves home around 7:30 a.m. She boards a boat to reach the city and from there she takes a bus to reach Muttar's house near Edappally where she works. She ends the working day around 2:30 p.m. and the return journey begins.
"Buses don't come as often today as they used to during the pre-COVID days. Bus fares have also doubled, "Suleka told this reporter, as a prelude to her pandemic story – a story shared by many of her colleagues.
Suleka and her family, consisting of a husband, son, daughter-in-law and grandchild, have seen all of the dark sides of the pandemic. She had to remain unemployed for months, her son lost his job and three family members, including Suleka, fell prey to the virus.
Suleka started working as a cleaning lady 25 years ago when her son was only a few months old. She was earning Rs 300 per month on those days. In March 2020, just before the lockdown was imposed, she was making almost 10,000 per month. "At that time, I worked in one house every day and I worked part-time once a week in two other houses. Once the confinement began, I was unable to travel and I was unable to work. I didn't know what to do, "Suleka said.
Suleka's husband is unable to work, and she and her son were the successful family members. The lockdown hit the family hard as their son also lost his job. "My son worked in a textile store. After confinement, he was fired. In fact, he was asked to work for almost half the salary he was previously receiving. He was therefore forced to resign. He still has to find a new job. This leaves Suleka the sole breadwinner in the family who remains in a rented house in Fort Kochi.
"I was unemployed for four months last year because of the lockdown. Those days we really struggled to survive. We managed to have four meals a day with the food kit provided by the state government. But for all other expenses, there was nothing with us. We struggled to pay the rent and the EMIs on the loans we had received. Although we got a moratorium on loans for a few months, the amount of interest has continued to rise. We had mortgaged what little gold we had and once the lockdown was lifted we had no choice but to sell it all, "said Suleka. The family still has a debt of a few lakhs.
Amid all the gloom brought on by the pandemic, Suleka was lucky enough to be taken over by her employer. "During confinement, this family had appointed a woman from their neighborhood. However, when I called them and told them about my situation, they took me back. They also gave me a hike given the rising bus fares, "she said. She, however, only works in one house now. "My health is not looking good now, especially after contracting COVID. I can't run from house to house like I used to, "she said.
Suleka, her husband and daughter-in-law contracted COVID in April. "We survived with the help of SEWA when we were down with COVID. SEWA provided us with food kits, "she said. SEWA is the Independent Women's Association, a national union with a membership base of over 1.5 million poor self-employed women in the informal economy in 16 states nationwide. Suleka is a member of the state committee of SEWA. She said a standardized minimum wage, proper health insurance and an authorized ID card for all domestic workers were among her industry's long-standing demands. "An ID card would have been a big help during the unlocking days when there were frequent police checks," she said.
As Suleka was about to wrap up her story, Seenath, her longtime friend and colleague at SEWA, came in after her work and joined in the conversation. Seenath works in a house in Vazhakala. Her story was quite similar to that of Suleka. She was also unemployed for months with growing debts. That she was the victim of an abusive marriage added to her woes. Her divorce petition is pending in court. "The confinement hit us so hard that I still wonder how I survived without going mad. Fortunately, we got our work back. There are a lot of women in our neighborhoods who have lost their jobs because of the pandemic, "Seenath said.