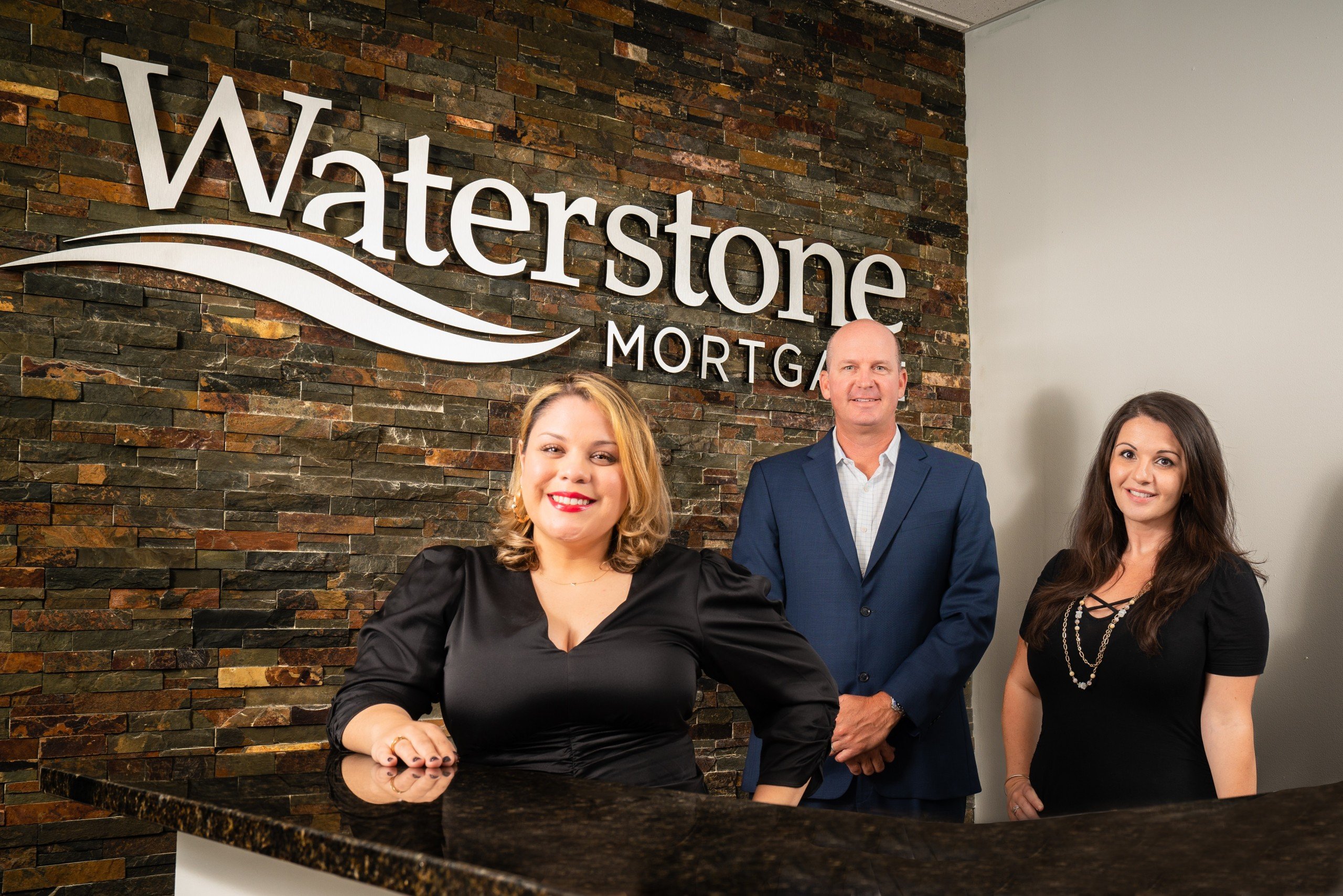 Major Lender Series: Waterstone Mortgage
Spotlight on the best Central Florida lenders for home buyers in Orlando.
Eric Putt is Director of Sales at Waterstone Mortgage Corporation and runs the company's Lake Mary branch. Putt manages a team of five Mortgage Originators (MLOs) and is himself one of the top MLOs. He has been consistently ranked in the Top 1% of Mortgage Originators in the Nation and has been recognized as a "National Mortgage News Top Producer" and "Scotsman Guide Top Originator".
He lives in Maitland with his wife, daughter and son. When he's not working, he spends his time on the baseball and softball fields, coaching his children's teams. And although it doesn't happen as often as he would like, he gets out on the boat as much as possible to fish or just spend a day relaxing at the sandbar.
Putt's production team consists of his loan partners Alex Zayas and Eve Czech. Zayas handles the upfront details such as taking loan applications, pre-qualifications, structuring loans and following up with referral partners and clients. Czech oversees "contract-to-close" operational responsibilities and serves as the team's loan processor. "I have the best team a loan originator could ever ask for," Putt says. "Even though it's my name on everything, and even though I might be the one receiving the accolades, there's no way it's going to happen without them. They really hold the fort, as I like to say around the office.
CONTACT INFORMATION
1485 INTERNATIONAL PARKWAY, SUITE 1031, LAKE MARY, FL 32746 | 407-915-9300
E-MAIL: [email protected]
WEBSITE: WATERSTONEMORTGAGE.COM
FACEBOOK: WATERSTONE MORTGAGE CORPORATION
INSTAGRAM: WATERSTONE MORTGAGE