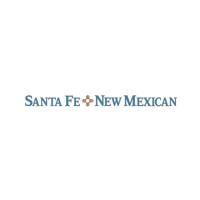 Legislative overview, February 14, 2022 | Legislature | New Mexico Legislative Session
Night legislation: Members of the House of Representatives moved quickly to approve a number of bills late Saturday night. Most, but not all, received unanimous support. Among them:
u House Bill 164 would require the state Department of the Environment to coordinate a statewide effort among various executive agencies to clean up and reclaim former uranium mine and mill sites. This ministry must also provide an annual report on these efforts.
u House Bill 43 would create a revolving fund for charter schools and authorize the New Mexico Finance Authority to make loans to charter schools for the purchase, construction, expansion or renovation of facilities or for repay lease-purchase contracts. The legislation also requires school districts to make all of their facilities not used for educational purposes available to charter schools for rental or purchase.
u House Bill 145 would create a new section of the Children's Code establishing an office of the Child Welfare Ombudsman administratively attached to the Department of Finance and Administration. The office would be headed by a chief child welfare ombudsman, appointed for six years by a committee whose members would be chosen by the governor and the legislative council. Among other purposes, the new office would review the operations of the state's Department of Children, Youth, and Families and receive and investigate complaints about its effectiveness.
All three bills are now before the Senate for consideration.
Free university bill: A bill that would expand eligibility for the New Mexico Scholarship passed the Senate with bipartisan support, marking another victory for Governor Michelle Lujan Grisham's legislative agenda.
Unlike the Lottery Scholarship, which is for high school graduates going straight to college, the Opportunity Scholarship offers free tuition to other New Mexicans.
"We made history in 1996 by being the first state to tell high school students they could go to college tuition-free," said Sen. Liz Stefanics, D-Cerrillos, who sponsored Senate Bill 140. Mexicans of all ages and backgrounds who could benefit from a higher education. We hope to make history again by establishing the most accessible free college program in the United States.
After the Senate approved Bill 30-6, Lujan Grisham hailed the passage of one of his priority bills, which is missing out on the House.
"Whether it's a welding certificate or a four-year degree in education, the Opportunity Scholarship paves the way for all New Mexicans to build a brighter future," the governor said in a statement. . "I thank the Senate for its bipartisan commitment to this essential legislation that will uplift students and families in every community and every corner of our state."
Quote of the day: "What did you drink this morning for breakfast?" — President Pro Tem Mimi StewartD-Albuquerque, to Senator Bill Sharer, R-Farmington, after Sharer embarked on a theatrical reading of the fable of the three little pigs on the floor of the Senate for no apparent reason.