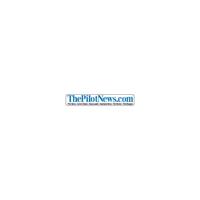 Bremen advised to build a new sewage treatment system at an estimated cost of $16.3 million; Sewer service rates will increase by more than 80% as a result | News from the heart
BREMEN—Over the past few months, JPR Engineering has been working on a new sewage treatment plant plan for the city of Bremen. Ken Jones of JPR and Jeff Rowe of Baker Tilly Municipal Advisors updated City Council on the progress of the project at their last meeting on January 10.
Its preliminary report shows that the current treatment plant and sewage system could still have a few more years of use, but should be replaced with an extensive aeration plant as soon as possible due to the potential risks of continuing to use the old system.
Jeff Rowe of Baker Tilly estimated the project would cost approximately $16.3 million to replace the entire system. If Bremen decides to do the project in stages, the first phase will cost $12.8 million. After observing and analyzing the data, Jones' recommendation is to build a new facility alongside the current one, due to major issues that a renovation of the existing facility would not be able to completely eradicate.
Jones and Rowe recommended categorizing this project as a capital works project, meaning it would be funded primarily by sewer rate increases. With the costs associated with the project, sewage utilities can increase by up to 83.06% depending on the type of financing Bremen can obtain, which could raise the average housing bill by $29.93 at $53.09. "Compared to other similarly sized communities in the state, the average sewage bill is $40 to $45," Rowe said.
Rowe said there are currently many funds for capital projects, both in the form of grants and loans. "If there's a good time to do a project and you need to borrow or look for a potential grant, now is the time," Rowe said.
The next stage of the project is to organize a public hearing to present the preliminary report of the project. JPR recommended holding it at the February 28 meeting from [time]. During this time, Jones and Rowe will give a brief presentation on the engineering and pricing reports, after which the meeting will be open for public comment. JPR will then submit project engineering, pricing and public comment reports in the application to qualify for funding.